Tina Scharpman Diaz, PT, DPT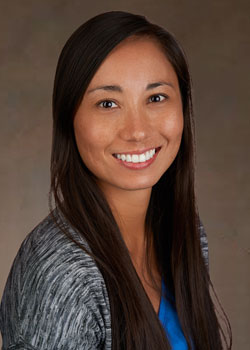 Tina Scharpman Diaz serves as a staff physical therapist and the clinic director for Orthopaedic Associates' rehabilitation department in Fort Walton Beach. She received her Bachelor of Science degree in kinesiology with a concentration in exercise science from the University of Arkansas. She then went on to graduate with a Doctor of Physical Therapy degree from the University of Maryland, Baltimore. Tina grew up playing multiple sports during her youth and enjoys treating athletes as well as other individuals with orthopaedic conditions.
When not treating patients, Tina enjoys reading, going to the beach, running, and kayaking. She also enjoys traveling and spending time with her husband, Angelo, and dog, Thor.
Tina is available to see patients at our office in Fort Walton Beach.