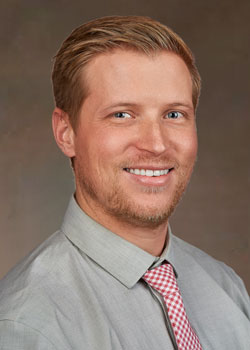 Sean Goynes attended Georgia Southern University, where he majored in exercise science and health education and promotion. After, he lived in Atlanta, Georgia, where he worked as a physical therapy technician and managed the locomotor training program at a highly respected hospital. He attained his Doctor of Physical Therapy degree at the University of St. Augustine for Health Sciences in Austin, Texas.
Sean joined Orthopaedic Associates in March 2019. He takes time to form meaningful relationships with his patients in an effort to gain a full insight into their pain and dysfunction.
When not at work, he appreciates his time with his wife and two dogs and enjoys fishing, exercise, and being outdoors.
Sean is available to see patients at our office in Destin.