Leigh-Anne Fourie, PT, DPT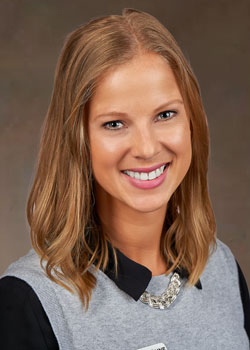 Leigh-Anne Fourie serves as a clinic director of Orthopaedic Associates' rehabilitation department in Destin. She graduated with her doctorate in physical therapy from Rockhurst University in Kansas City, Missouri, in 2015. She was recruited from South Africa to play college tennis and then stayed on for her physical therapy degree. She has recently teamed up with a prominent golf coach in the area to educate the community on golf injuries as well as prevention.
Outside of work, Leigh-Anne loves to play tennis, travel, and spend time at the beach.
Leigh-Anne is available to see patients at our office in Destin.