Elizabeth Pereira, PT, DPT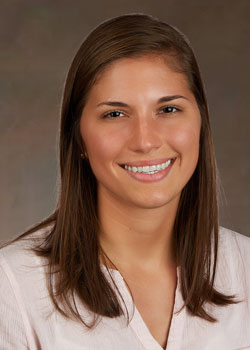 Elizabeth Pereira is a Florida native from the Tampa Bay area who joined Orthopaedic Associates in August 2019. She completed her undergraduate studies at Nova Southeastern University in Fort Lauderdale, Florida, where she was a student-athlete and received her Bachelor of Science degree in exercise and sport science. Elizabeth then attended the University of Florida, where she received her Doctor of Physical Therapy degree.
In her free time, Elizabeth enjoys traveling, hiking, kayaking, going to the beach, camping, and hanging out with family and friends.
Elizabeth is available to see patients at our office in Fort Walton Beach.